200mm of high performance EPS external wall insulation (Conductivity 0.031 W/mK) being fitted to walls of our nZEB house currently under construction. Rockwool mineral wool insulation is being used to provide vertical fire-stopping / fire-breaks.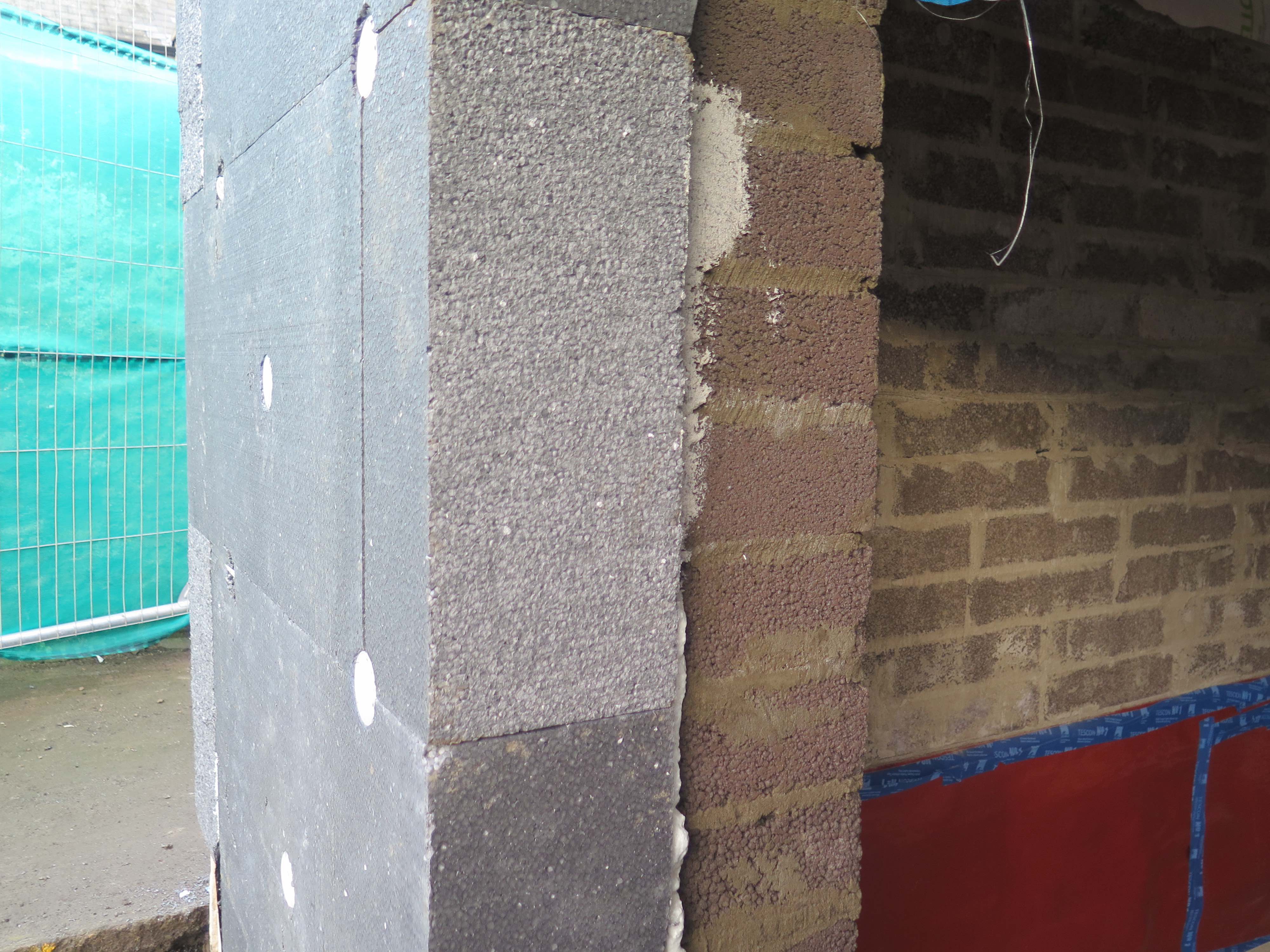 The external walls are built using low-conductivity 'Thermal-Liteblock' concrete blocks, and there will also be an additional internal layer of 50mm mineral wool insulation together with a wet-plaster airtightness layer. The U-Value of the complete wall construction has been calculated at less than 0.12 W/m2K (Floor U-Value: 0.09 W/m2K, Roof U-Value: 0.11 W/m2K, Windows U-Value: 0.75 W/m2K)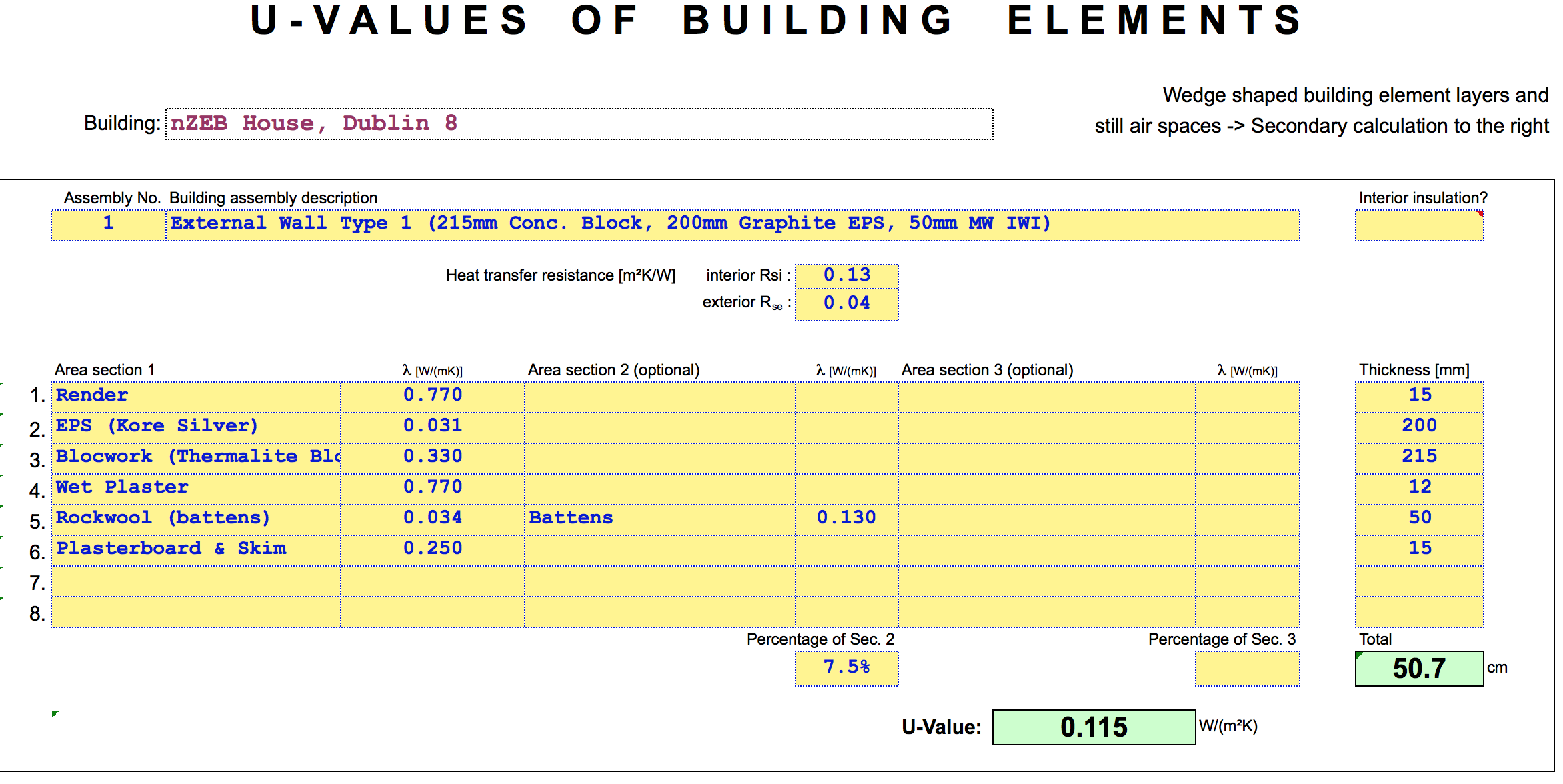 The wall insulation layers are designed to be continuous with the floor and roof insulation in order to eliminate thermal bridges at junctions. This is important both to prevent additional heat losses that would occur otherwise at the junctions of the wall, floor and roof planar elements, as well as to ensure interior surface temperature factors (fRsi) are sufficient to avoid cold spots and potential condensation (& mould growth) risks. A specially designed threshold detail has been developed for the fixing of the large format glazed doors and screens using stainless steel bracket support angles, faced with 180mm of XPS (extruded polystyrene) carried down to foundation level.